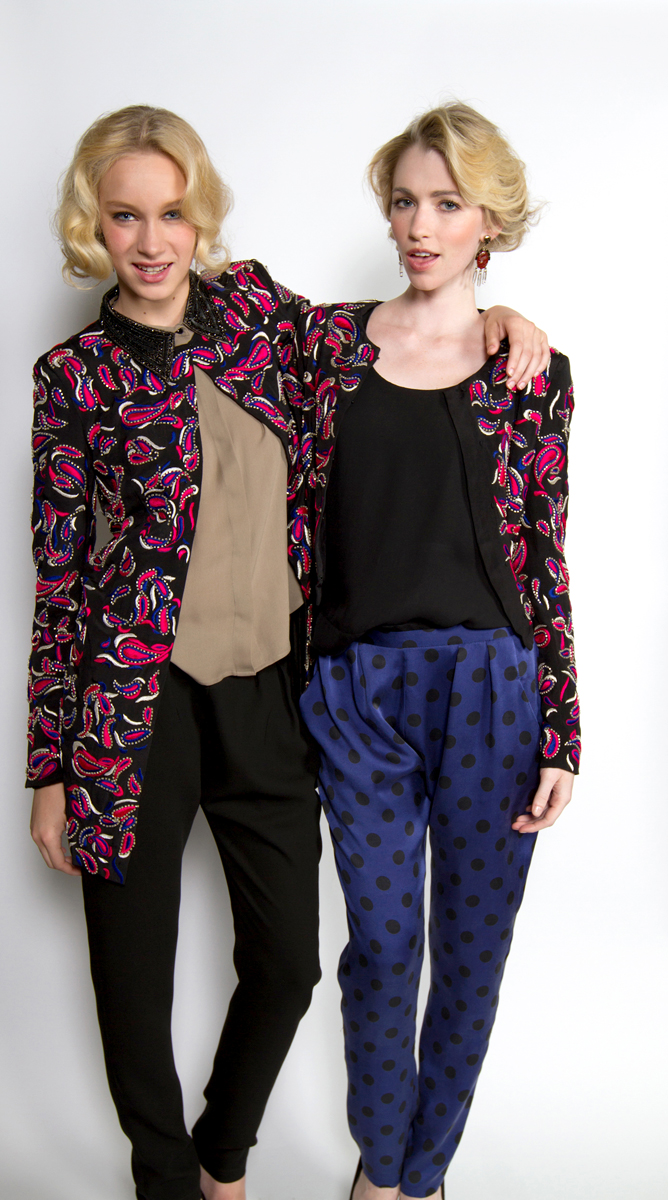 MISHA NONOO 2013 RESORT COLLECTION
By:  Hope Wilkos, Writer/Blogger Photographer:  George Whylie Videographer:  Maxine Nolan  
Award-winning designer, Misha Nonoo, whisks us away to a captivating world of beauty with each and every collection that she creates.  Her inspirations come from far-away lands such as England of past decades, the luscious Italian Riviera and romantic Paris.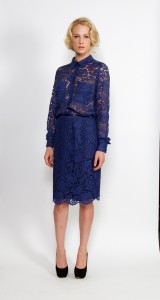 This most recent 2013 Resort Collection draws its artistry from the Royal Countess Edwina Mountbatten of Burma, last Vicereine of India.  Edwina's resplendent and monarchial style is witnessed in the clothing and yet there was almost a hint of relaxation about the designs.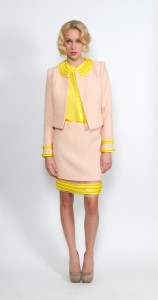 Two presentations took place at the historic and luxurious Gramercy Park Hotel on the Rooftop Terrace in New York City on Monday, June 11th.  Both the boutique hotel and this latest collection epitomized class and sophistication at its finest.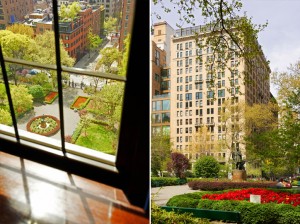 This collection was rounded out with 20 pieces, each outfit striking with minimal need for accessories.
Fabrics of crepe de chine, shantung, lightweight wool, silk, satin and chiffon all carried forward the focus on elegance.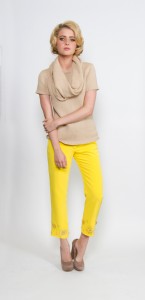 One of my favorite outfits was the blue striped cashmere square sequined sweater paired with a lightweight short picking up the deep blue in the shorts' paisley pattern.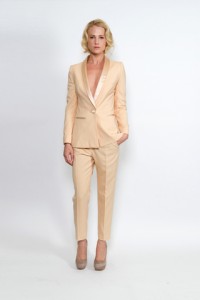 A tantalizing blush-tone tuxedo with silk trimmed plunging neckline was refreshing to the eye and a great take on mens' fashion.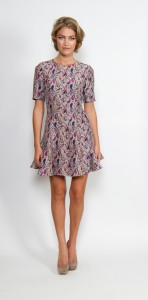 A peach summer print of palm trees had that relaxed resort look adorned on a pant outfit and also seen as part of a design on a tailored jacket over dress shorts.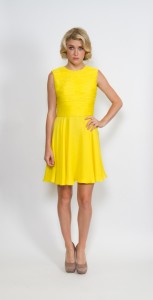 Vivacious colors such as canary yellow complimented the complexions of the models.  The color was used in trim for a hem on a pencil skirt, neckline and belt for a natural beige simple sort of dress and then even bolder for pieces such as a shirt, ankle-length pants with adornment at the ankle and an attractive dress with gathered bodice and flirty full skirt.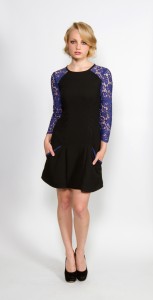 Royalty will revel in a dark blue French lace blouse and pencil skirt on a black Annette dress with sapphire blue French lace sleeves.
Interesting combinations of polka dots and prints spark your fancy.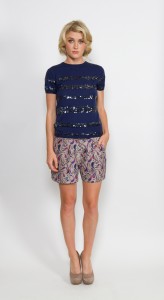 Outerwear was at its finest with a vicereine paisley four-ply silk crepe embroidered coat over a jet beaded collar taupe blouse with Japanese micro-blend Burma trouser.
We still continue to feel the frill and femininity that Nonoo is so well-known for.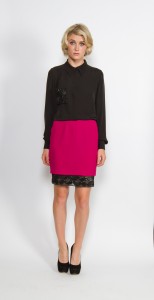 Misha's enthusiasm for capturing culture into her collections is admirable.  Her popularity is increasing as each season unfolds.  Sales have gone up significantly and congratulations go out to this determined young designer on having learned that her label was recently picked up by Bergdorf Goodman.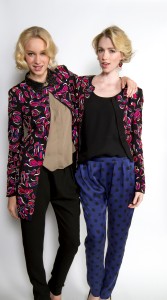 Misha also returned a few months ago from a whirlwind trip to the alluring city of Stockholm.  Check out our newsletter page to see all of her recommendations of places to go and things to do while in Stockholm.  It is your total guide to a mountain of memories in a foreign land.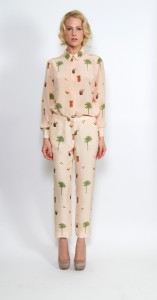 We eagerly await next season's creative collection brought to us by an ingenious designer by the name of Misha Nonoo.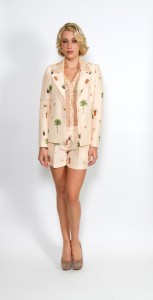 PHOTO CREDITS:  Michael M. Koehler