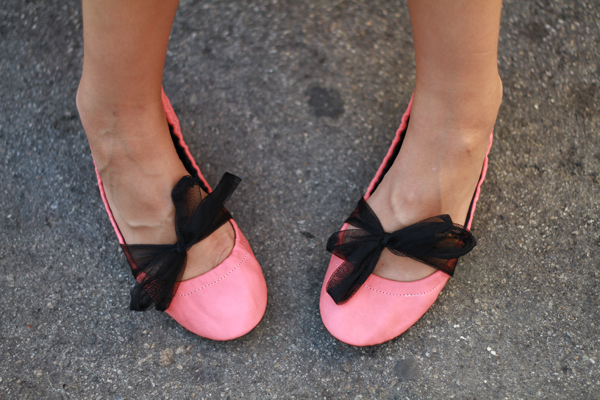 Tash Folds Launches Again
By: Hope Wilkos, Writer/Blogger
Photos: Natashia Tomek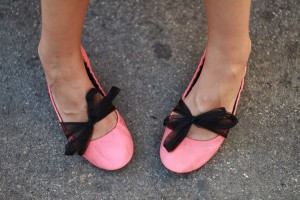 This past summer, Natashia Tomek took South Beach by storm with Tash Folds at Salon Allure during Mercedes-Benz Fashion Week Swim.
Her innovative and adorable flats are just what every woman searches for in a comfortable fitting shoe and the perfect accessory for every outfit in your closet. In the last half of 2011, word has spread quickly and Delta Airlines and Skymall have become new accounts for Tash Folds.This is very appropriate since Tash Folds shoes are a great travel shoe. They fold into a convenient pouch to carry in your suitcase or purse while on the go.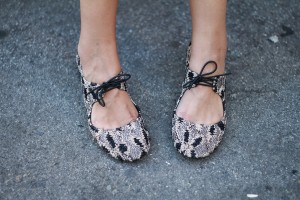 Just in time for the New Year 2012, Natashia (based on the west coast of the United States) will be introducing a new line with a more youthful, colorful and bright appeal.
Small bows are a captivating enhancement to the feminine ballet flat and the dressy take on the traditional loafer. The gold buckle on the patent leather flat in bright yellow or orange is a rich addition to the career-minded shoe.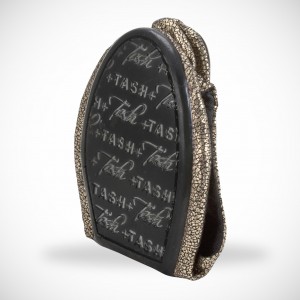 The animal print trend is kept ferociously alive in a variety of colors and styles. Some tie and some have a peek-a-boo opening at the toe.
The nautical feeling takes shape in black and white stripe, red and white stripe or navy and white stripe.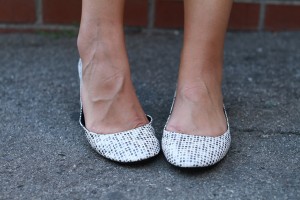 The crocodile print is simply amazing with your favorite slim jean and sweater.
This shoe is meant for every woman on the go with a busy lifestyle and constantly running to get to the job, to the meeting or to the classroom. The shoe is meant to be functional and fashionable with a price that fits everyone's budget. Stores across the country are now eager to carry this avant-garde brand and such fashion conscious boutiques as Apricot Lane at CityPlace in West Palm Beach, Florida carry many of the styles.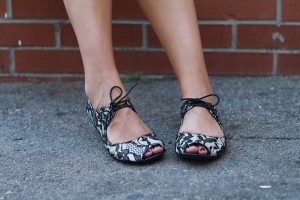 This coming February marks the one year milestone since the debut of the original Tash Folds Shoe. Fans and loyal followers will be eager to see what kind of fresh ideas come with the launch of the newest collection.
Stay tuned and keep checking at Tash Limited . All style are available for purchase on the website.
21 Responses to "Tash Folds Launches Again"