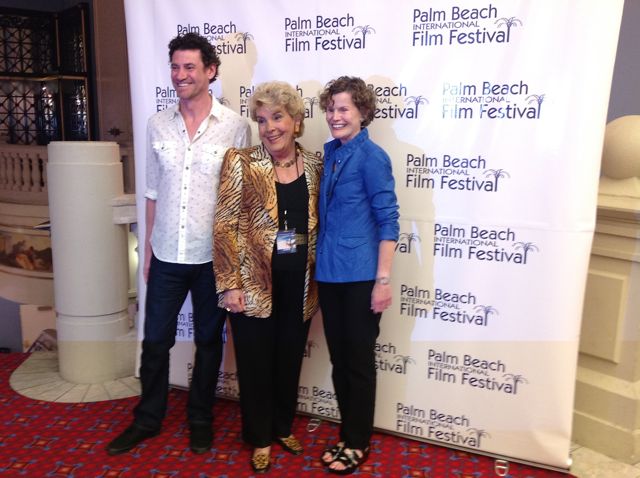 TIGER EYES – A STORY OF LOVE AND LOSS
By:  Hope Wilkos, Writer/Blogger Photographer:  George Whylie Videographer:  Maxine Nolan  
'Life is an Experience'….that was the all-encompassing theme of one of the most enchanting film presentations at the Palm Beach International Film Festival on Monday evening, April 16th.
This film, Tiger Eyes, made its Florida debut at Muvico Parisian at CityPlace in West Palm Beach, Florida as part of the film festival. Judy Blume is the iconic author who has touched the hearts of countless fans from all generations with her memorable novels such as Summer Sisters, Forever, Freckle Juice, Are You There God? It's Me, Margaret and more.  Her stories make you laugh and they make you cry.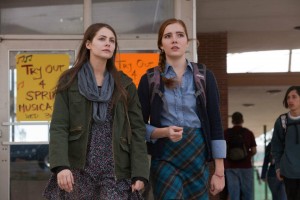 Blume's son, Lawrence, had always wanted to become a filmmaker as a teenager and his mom's book, Tiger Eyes, hit home with him.  That was the one book that he wanted to turn into a movie and so in 2012 as a collaborative effort between mother and son, this dream has become a reality for the world to view.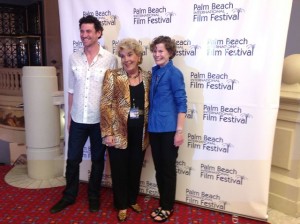 The film is an examination into how precious life really can be.  A young girl is thrust into a difficult world upon the sudden and violent death of her father.  She is uprooted from her home and with her mom and brother, they go to New Mexico to stay with her aunt and uncle.  She battles seeing her mom in a most troubled state of mind while she herself is constantly missing the bond of love that she shared so deeply with her dad.
We accompany this girl known as Davey Wexler through her daily trials and tribulations, sadness and confusion as current events remind her of past events with her dad and yet she remains so strong in the face of adversity.  Davey meets a mysterious friend in a canyon int the timeless foothills of Los Alamos.  He is of Indian descent and calls himself Wolf.  This friendship grows and blossoms and is portrayed so well on the screen that the audience feels at one with these characters as they watch life lessons take hold and grasp them.  Before our very eyes, Davey Wexler grows and matures and begins to deal with the grief of death, due in part to her newfound friend, Wolf.  The ending is uplifting, the beginning of a new and treasured life; it forces you to think of the relationships that you hold close and the true meaning of life itself.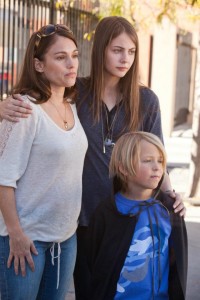 As the lights brightened in the theater, a Q&A session was held with both Judy and Lawrence Blume in attendance.  Judy pointed out that everybody brings their own personal experience to a book or movie.  She lost her father when she was 21 and each time she watches the film, she is filled with emotion.  Through the acting of Willa Holland as Davey, Amy Jo Johnson as Gwen (the mom) and Tatanka Means as Wolf, they captured the essence of the characters right off the pages of the novel.  Both mother and son were warm and friendly and enjoyed opening up and discussing their fine masterpiece of work with the inquisitive audience that they had captivated.
Where does the movie go from here?  Well, it appeals to a nostalgic audience and I think it will certainly become of the most celebrated movies of all times.  It may end up traveling the globe before it finds a home and will continue sending out the message that "Life is an Experience".  Whether it is good or bad, it is yours to make of it what you will.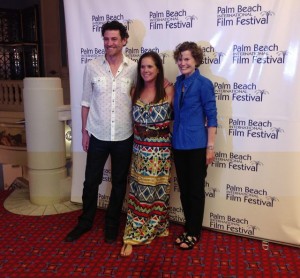 A big thumbs up to Judy Blume and Lawrence Blume for a wonderfully done film.   Like them on Facebook on their page:  Tiger Eyes (Official Movie Page).
MOVIE PICTURE CREDITS: Tiger Eyes Facebook Page
One Response to "TIGER EYES – A STORY OF LOVE AND LOSS"
a3828235 Says:
May 16th, 2012 at 11:12 pm

I've said that least 3828235 times. SCK was here